Just tell us what you're looking for and the location. We'll give you a local list.
About Relevant Yellow
We are here to help you get found and grow your business
The economy is making it tough on a lot of businesses, and we're here to help. At no cost to you, we help you improve your presence online—the place where people are making more and more purchase decisions. What does this mean for you? More customers and revenue for your business. That's our goal.
Taking it further
We also offer a full suite of upgraded services and the latest search engine marketing technologies. SEO stands for "search engine optimization." All it means is that we ensure that when a local customer searches for the types of products or services you provide, in your area, your business shows up in the search results.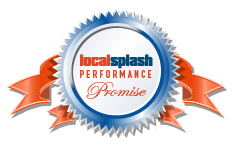 Our state-of-the-art technology focuses on improving your visibility in search engine results (Google, Yahoo!, and Bing), local map search results, and mobile search results.
In fact, we promise that your business will be found on the first page of a major search engine (Google, Yahoo!, and/or Bing) within 6 weeks of your account setup. Click here for complete details.